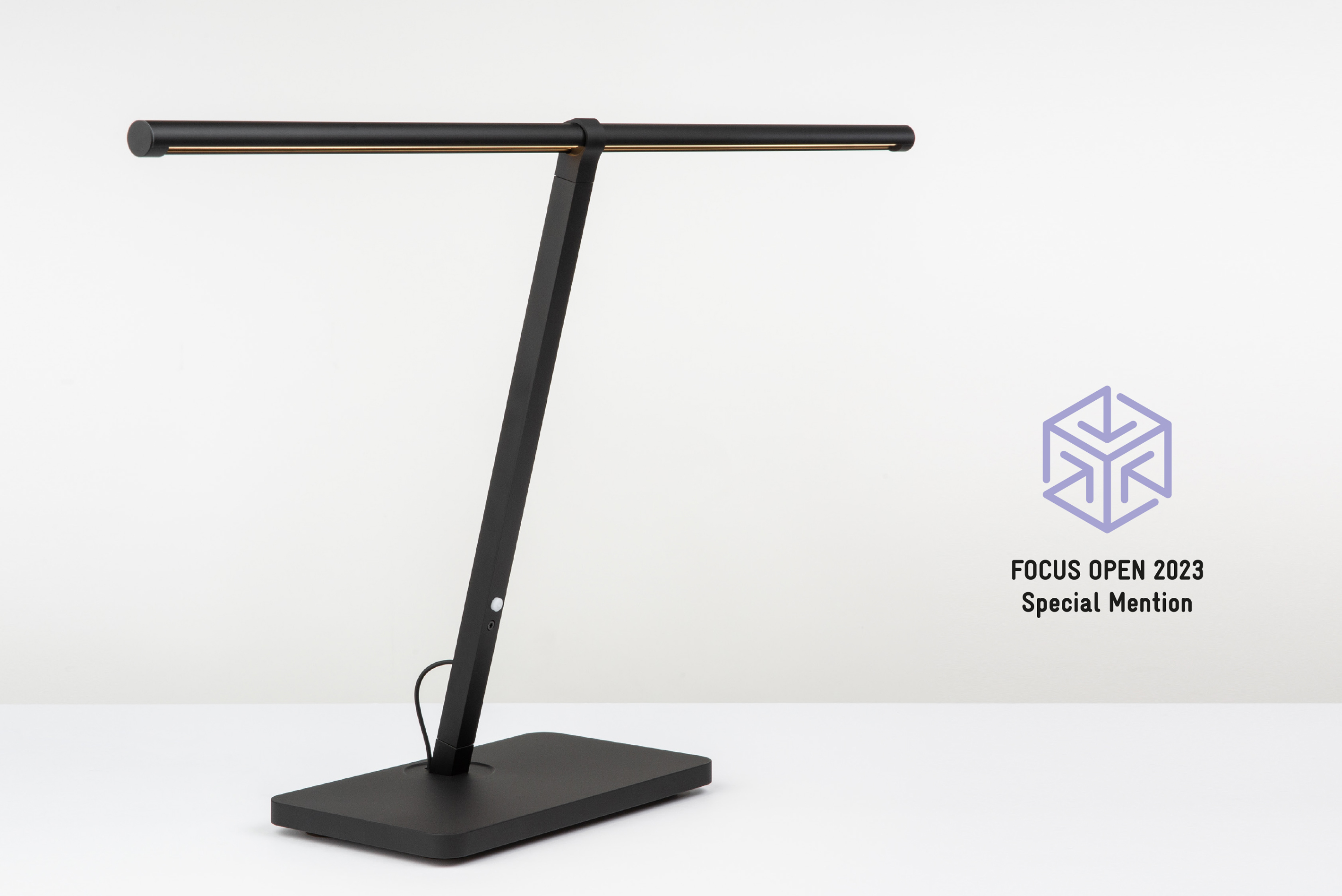 FOCUS OPEN Special Mention for the 'Deichmanske' desk lamp
Minimalist yet high-end desk lamp exclusively developed for the Oslo Public Library (locally known as 'Deichmanske' or Deichman Library) – has been awarded with the "FOCUS OPEN 2023 Special Mention" by the Design Center Baden-Württemberg.
Our chief designer Jan Eickhoff in collaboration with Frederik Friederichs (Light Bureau) developed a unique luminaire that meets the highest demands in terms of use-value, aesthetics and quality of workmanship and technology. The 'Deichmanske' desk lamp stands out with its maximally reduced design, human oriented ergonomics and intuitive control, optical and colour quality of light (CRI 98) as well as effective glare control system. The unique concept makes it particularly suitable for reading, writing, computer work and other desktop activities that require full concentration.
Here the designer has applied many years of experience in developing special luminaires of the highest quality for museum display cases.
Due to the use of the 'Deichmanske' lamp in public library areas with heavy traffic, the luminaire's construction is solid and durable although subtle and clean and has a minimum of components. Apart from only a few electronic parts, the entire product is produced and assembled in Germany with an emphasis on the ideas of sustainability and local + global responsibility.
https://design-center.de/de/focus-open-2023-preistraeger-corporateFriends-1541.html